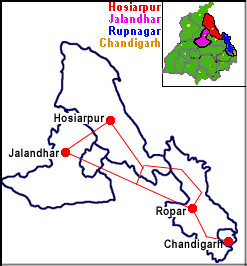 How To Reach:


There is a vast network of bus services of Punjab, Himachal, Delhi, Haryana, Pepsu, Chandigarh, Rajasthan State Roadways, apart from private operators. Important destinations include Delhi, Shimla, Chandigarh, Dalhousie, Jammu and Chintpurni.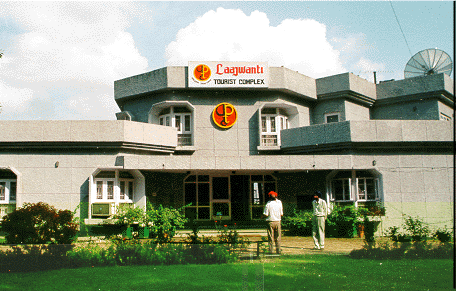 Jalandhar-Hoshiarpur, either back to Jalandhar or Ropar-Chandigarh.
Connected both by rail and road the old town of Hoshiarpur is famous for its Vedic Research Institute, Bhrigusamhita system of astrology, manufactures, especially, inlay work and lacquer finish furniture , musical instruments and an archaeological museum.
Lajwanti Tourist Complex,Hoshiarpur
Description:
Lajwanti Tourist Complex, Hoshiarpur has 12 spacious rooms and lush green lawns where 1000 persons can be accommodated in each lawn. This complex is located on the Ropar-Garshankar-Pathankot State Highway which leads to Chintpurni (HP), an important and famous Hindu Shrine. Hoshiarpur is known for its fruit gardens and famous for wooden toys as well as inlay work of hathi dant. (ivory) Archaeology Museum, Sadhu Ashram and Dholbaha are places worth seeing in a radius of 25 Kms.
Disclaimer :Infopunjab, the Infopunjab Logo, and related marks are trademarks of Infopunjab, Inc. © 2003InfoPunjab, Inc. All rights reserved. The information on our site is subject to change anytime and we can't warranty/guaranty Infopunjab Inc shall not be liable for any errors or delays or for any action taken in reliance on the

content. The content is for information best to our knowledge